I'm Chad Newell, the CEO of Snapwire, an on-demand stock photography marketplace with an innovative take on the traditional stock photo industry. We are currently raising capital via an equity crowdfunding campaign on the platform StartEngine thanks to new rules as part of the JOBS Act of 2012. The following is the third part of a four part series (read Part I, Part II, Part IV) with the goal of getting to know me as a founder who chose to go the route of equity crowdfunding for our latest round of funding. Last week I discussed why we chose equity crowdfunding over more traditional funding avenues; today I'm going to dig deeper into the JOBS Act and cover my company's trials and tribulations from testing the waters as a Regulation A+ campaign to ultimately raising with Title III.
When we decided to move on raising capital via the JOBS Act, the most appealing option was immediately TITLE IV, Regulation A+. Regulation A+ allows entrepreneurs to raise up to $50 million in capital from a crowd of accredited AND non-accredited investors, who before the JOBS Act were not allowed to invest in early stage private companies like ours.
We first decided to run what is referred to in the industry as a "Testing the Waters" campaign onSeedInvest, a popular accredited investor crowdfunding platform. When you Test the Waters with one of these campaigns, you're basically running a pre-offering marketing campaign, asking the crowd if theycould invest, how much they would invest. We were incredibly relieved and honored to raise over $12 million in indications of interest from a crowd of over 2,000 prospective investors, but chose to move on to another platform called StartEngine after they reached out to us and convinced me.
We decided to pick up and run another Testing the Waters campaign for our Reg A+ offering on StartEngine, an equity-crowdfunding platform that specialized in non-accredited investing opportunities,due to its industry prowess and traction as the first adopter of these rules, having kicked off the regulation on June 19th with their Elio Motors campaign. Elio Motors made headlines earlier this year when their campaign raised $17 million from a crowd of 6,500 Elio super fans as the first ever Regulation A+ offering to close successfully. Were you surprised we decided to go the same route on the same platform?
However, the transition ended up losing us some of our reservation holders, and when offering another offering without actually offering anything new, we noticed our campaign began to lose some serious momentum.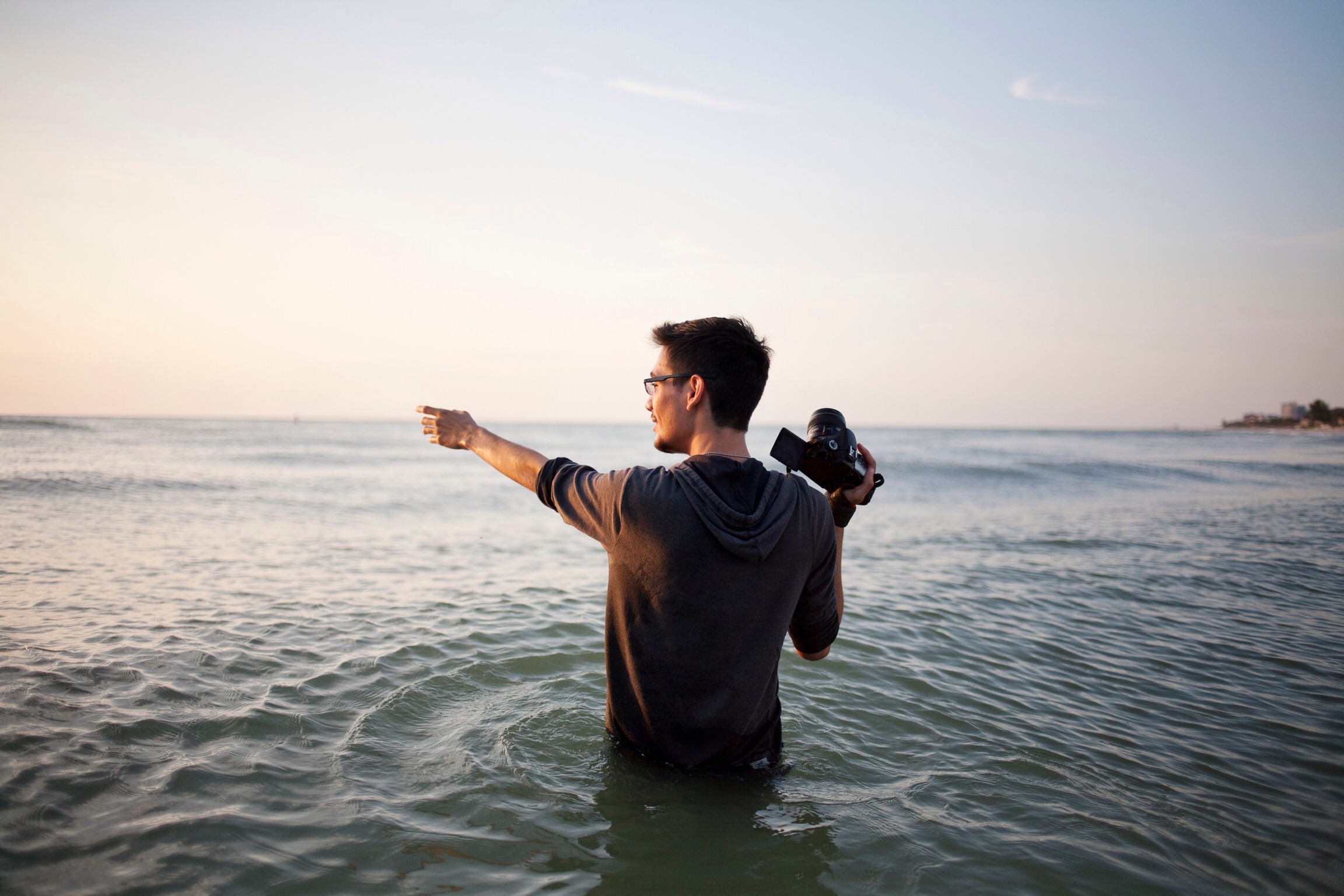 Photo Credit: Danielle Dautel
Enter Regulation Crowdfunding – The Last of the JOBS' Acts
Around that time, the new and final rules of the JOBS Act were just kicking off, known as Title III or Regulation Crowdfunding (Regulation CF for short). These rules limited the amount we could raise, but monumentally reduced the amount of time and legal fees required to fulfill the filing requirements for a Regulation A+. It became apparent to me that the timing was right to go the Regulation CF route, and thanks to the SEC's foresight, changing from running a Testing the Waters Reg A+ campaign into a Regulation CF campaign was allowed under the JOBS Act rules (as long as it wasn't on purpose, due to Reg CF's more strict marketing restrictions).
With Reg CF, the platform files the form CF on your behalf, so StartEngine handled all the process involved. They are incentivized to insure their issuers are compliant and therefore standardize the filling procedures for all their issuers.
When we launched our campaign, we made three discoveries:
There was a limit to the conversion of Testing the Waters backers to actual equity investors. Not only did we change platforms, but there was a significant chunk of time between the launch of our first TTW campaign and our Reg CF launch.
Setting a low minimum made our campaign more successful, as hitting our funding goal early (in under 72 hours) helped us generate early momentum and attract a larger crowd. In retrospect, I wish we had made it even lower.
It's empowering to be able to invite our community to join in our success. By providing value in this way, we hope to not only empower ourselves by leveraging our community, but empower our community by taking ownership in a service they use and a company they believe in.
My experience in this new funding space has been pretty exciting thus far. While it is still early days, I feel there's something very tangible about the process. While these rules are still in the infant stages (as is the industry of equity crowdfunding), being realistic about expectations is important. Raising capital online remains to be seen if it will end up becoming the funding method of choice or continue to be more of a niche option.
For Snapwire, we're happy to have the option available to us, and to be able to use it successfully has been incredibly valuable. The key differentiator for me between this type of raise versus the traditional methods is that we aren't beholden to Venture Capitalist interests – we're beholden to our users, and our investors, and especially those who are both. I knew if we could raise money internally, from those that care about and use our service, it meant that I could provide for them and not some VC firm in Silicon Valley. I could get feedback and implement it directly, building and focusing on the services that matter to our users instead of trying to appease creditors focused on returns. So far, our audience agrees – go see for yourself.
DISCLOSURE: The views and opinions expressed in this article are those of the authors, and do not represent the views of equities.com. Readers should not consider statements made by the author as formal recommendations and should consult their financial advisor before making any investment decisions. To read our full disclosure, please go to: http://www.equities.com/disclaimer
Source: https://www.equities.com/news/through-the-lens-testing-the-rocky-waters-of-the-jobs-act